Construction Services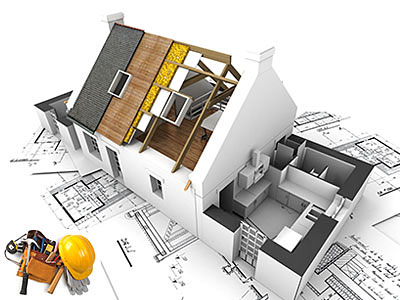 We at Capistrano Homes and Landscaping, LLC are a full-service custom home building and landscaping company catering to clients in Prescott, Prescott Valley, and Dewey. Our home construction expertise has led us to build a customer base throughout Williamson, Chino Valley, Mayer, and Skull Valley, and we have a number of happy clients in Cottonwood, Kirkland, and the surrounding areas. The wide range of services we offer includes:


Custom Homes
A custom home is unique in every way. What makes it unique is that the client's ideas and requirements are incorporated into the house construction. Everything from the interior and exterior features to all the installations as well as the materials and styling would be exactly in line with your requirements. For instance, if you want a multilevel living room with an open layout that incorporates the kitchen and dining areas, we can design these spaces exactly as you want them. Our teams of expert architects will make sure that every aspect of your custom home is exactly as you expect it to be. Read More About Custom Homes »


3D Design Renderings
As a company that likes to stay abreast of all the latest trends in the market, we also like to use the latest technology in our work. With this in view, we use 3D design renderings in our projects. These highly detailed plans are made using the latest software and allow our clients to view their home and the landscape around it exactly the way it would once it is finished. Not only do you get a view of the facades but also the various design themes and angles as applicable. The other major benefit of 3D renderings is that you can make any alterations that you like in the design phase so that the final structure or landscape will have all the features you want, down to the last detail. Read More About 3D Design Renderings »


Residential Remodeling
If you have lived in a specific house for a long time, you might want to get the space renovated or remodeled over the years. This could be because you need some additional space for your growing family or you just want a complete revamp of all the features. Regardless of what your requirements are, we are the experts that can provide you the type of residential remodeling solutions you need. Our services can help improve the functionality, aesthetics and quality of your living areas. Aside from this, home additions and extensions can also increase the usable living space of your home. We use the best quality materials and workmanship in all our residential remodeling works ensuring the longevity and beauty of the features. Read More About Residential Remodeling »


Landscapes
Landscapes are an essential aspect of any property and need to be designed with the same amount of attention to detail and as the indoor areas. We cater to individual property owners, contractors as well as engineers across the region. Our company can accommodate all your landscape design and installation requirements. We have a team of experts that can handle everything from landscape design and preparation to complete installation. We work very closely with our clients to make sure that they get the kind of landscapes they had envisioned. Our company uses the latest software to provide 3D renderings of all the landscaped areas in the outdoor spaces of your property. Read More About Landscapes »


Hardscapes
Outdoor spaces will be incomplete without the right kind of hardscaping. In addition to all the plants, trees and lawn areas, every landscape would need some masonry features which can include anything from patios, decks, planters, retaining walls, natural stone steps, paver driveways and walkways etc. All of these features add to the functionality and aesthetics of your outdoor areas. In addition, they also become the foundation of many other elements that would be installed in your landscape. When we handle any hardscape installation job, you can rest assured that every aspect of the structures will be designed and planned to perfection. The use of hardy and durable materials ensures the longevity of these features. Read More About Hardscapes »


Outdoor Kitchens and BBQs
If you want a BBQ island or an outdoor kitchen design and installed, we are the company that can handle this project to perfection. We provide customized solutions to our clients, ensuring that the outdoor spaces would be a true value add to their property. Outdoor kitchens are constantly exposed to the elements and extensive wear and tear on a regular basis. This makes it important to ensure that the best quality materials are used in the work. Seasoned installers will handle the actual installation, ensuring that your outdoor living areas are durable and stunning in every way. We will customize every aspect of your outdoor kitchen in order to ensure that the features are strong, attractive and perfect for your needs. Read More About Outdoor Kitchens and BBQs »


Water Features
The installation of water features in your landscape adds a very attractive, tranquil and unique look to your property. We can design and install different types of water features including stone fountains, rock waterfalls, ponds, streams etc. These features will be designed to meet your specific requirements and blend in perfectly with the styling of various other features in your landscape. When we design your water feature, you can rest assured that it will be distinctive in every way. Not only do we pay extra attention to the design and styling but also ensures that its placement is planned perfectly. In many instances the water feature in your landscape becomes the focal point of that area. Read More About Water Features »


Weatherization
The need of the hour is to ensure that your house is energy efficient and that all the features in it work in tandem to improve the overall air quality within your home as well. As part of our weatherization services, we handle everything including insulation of ceilings, floors and walls. Our team will also insulate doors and doors to prevent leakage of air, which in turn helps reduce energy consumption. Aside from this, we also plan and install recessed lighting fixtures which help prevent air leakage. Our focus in weatherization of any property is to ensure that your house achieves optimum energy-efficiency. We provide customized services, ensuring that the needs of your property are met to perfection. Read More About Weatherization »


Passive and Active Solar Systems
An increasing number of homeowners, engineers and architects are incorporating green technology in their projects, and this includes passive and active solar systems. In passive solar systems we will provide design solutions that collect, store and distribute solar power into your home. Active sonar systems involve the installation of PV or photovoltaic solar panels in order to convert sonar energy into usable electricity. Since every property's requirements would be different, we focus on ensuring that our team provides customized solutions that help improve the overall efficiency of your property and reduce your power bills. We ensure that the installations we provide will not only be highly efficient, but extremely durable as well. Read More About Passive and Active Solar Systems »

If you need any more information about our services, feel free to call Capistrano Homes and Landscaping, LLC at 928-237-0152. You also have the option to send us your queries and project details via this Contact Us form. When you hire our services you can rest assured that you will receive the best solutions at the most competitive costs.